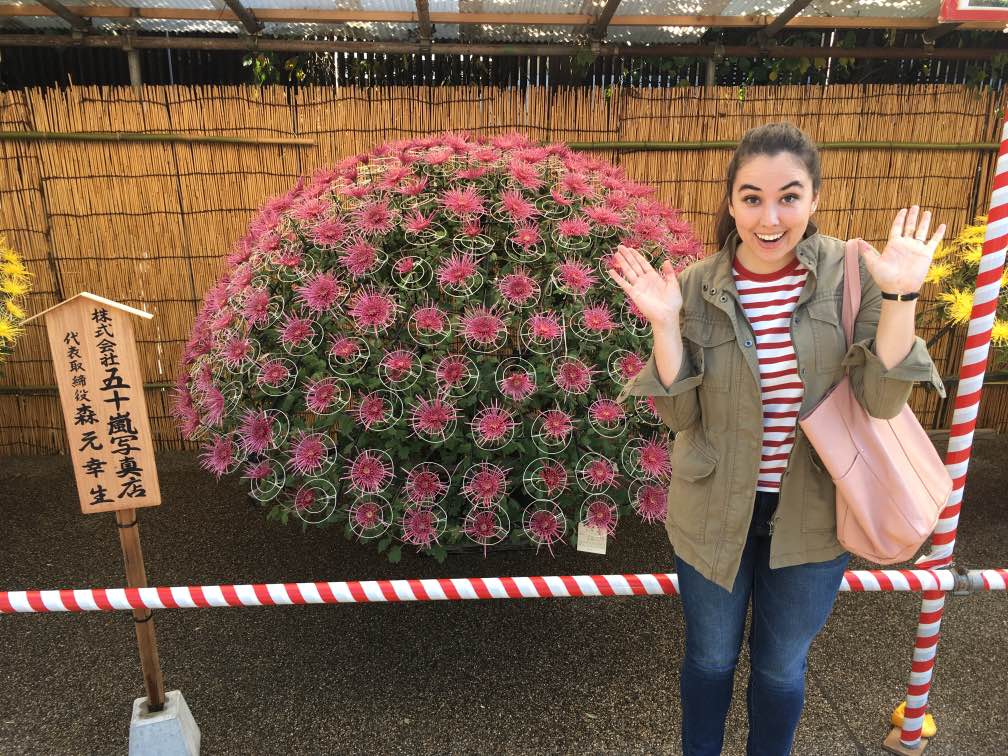 Here's a GREAT big idea: hire me!
I'm Dani Wellemeyer! An information + communication professional with zero chill, making friends across the heartland.
I care about working on things until they're excellent, positive experiences for users, carefully written and fastidiously edited writing, learning every day and researching things for fun, talking to people, very very very good coffee, and smashing the patriarchy.
Right now I…
Work in an academic library, helping the library find ways to engage with students

Really love reading what my public library calls "Intergalactic Romance" #sorryNOTsorry

Think I'm going to smash out my patio and build a new one this spring
Fave areas of the Internet
Paying Gigs—
Wait, these are all library jobs? Yep! That's a good thing.
Librarianing: being amazing at finding information, teaching college students and adults, baller customer service, campus communication and relationships, being a team player on projects with like no money, designing curriculum and learning objects, user experience research, assessing programs and services and student learning, organizing everything.
Librarianing
Head of Outreach and Engagement, Miller Nichols Library, UMKC
September 2017 to Present
Information Literacy Librarian, Miller Nichols Library, UMKC
June 2014 to September 2017

Teaching and Learning Services Librarian, Miller Nichols Library, UMKC

March 2013 to May 2014

Graduate Library Assistant, Miller Nichols Library, UMKC

September 2011 to March 2013
Teaching
Graduate Teaching Assistant in Communication Studies, Kansas State University

2007 to 2009
Writing
Student Editorial Assistant, The Shocker, Wichita State University Alumni Association

2006-2007
Managing
Manager, Rock River Rapids Aquatic Park, Derby, KS

2006-2008
Cool Skills—
Things I'm really—not just sort of—good at.
A fun interview with my bff and co-queen president of this website/consultancy, Jess.

A feature article for The Shocker, the alumni magazine of Wichita State University. This actually appeared in print. Print!

Principles for Designing Active and Adaptable Onboarding Experiences for Library Employees

A chapter I co-wrote for a book about training new team members.

Wellemeyer, D., and Williams, J. (2019) Principles for Designing Active and Adaptable Onboarding Experiences for Library Employees. Onboarding 2.0: Methods of Designing and Deploying Effective Onboarding Training for Academic Libraries, Nova Science Publishers.
Researching

Social media for organizations

Instructional design

Teaching, presenting, and public speaking

Hiring and training

Graphic design on a shoestring

Web design & editing: WordPress and SquareSpace (uh, hello?)

Productivity tools and technologies

Leading teams
Diplomas—
I've got 'em.
My goal was clearly just to spread my tuition dollars around the Midwest, what can I tell ya?
May 2014 M.A. Communication Studies
Kansas State University
May 2013 M.A. Information Science & Learning Technologies
University of Missouri
Aug 2007 B.A. Communications
Wichita State University
P.S. If you really want to read EVERYTHING, my curriculum vitae can be viewed here.
Next Steps—
Well. What do you think?
Look. I know I'm not your traditional applicant to a creative agency. But I can say with the confidence of a mediocre white man that I am the person you want to hire. And unlike a mediocre white man, I will show up every day and slay.
You also need to meet me! I know I just told you that I'm a nerd-cool librarian, but I'm also cheerful af; I make friends and fans everywhere I go. Hello Big Idea will benefit from my skills, my personality, and—since we're being honest—my friendship.
I want to be a part of this team, and you want that, too.
Call me! Scratch that, I'm a millennial. Email me? Okay, you're the boss, you choose. (I would choose drinks.)